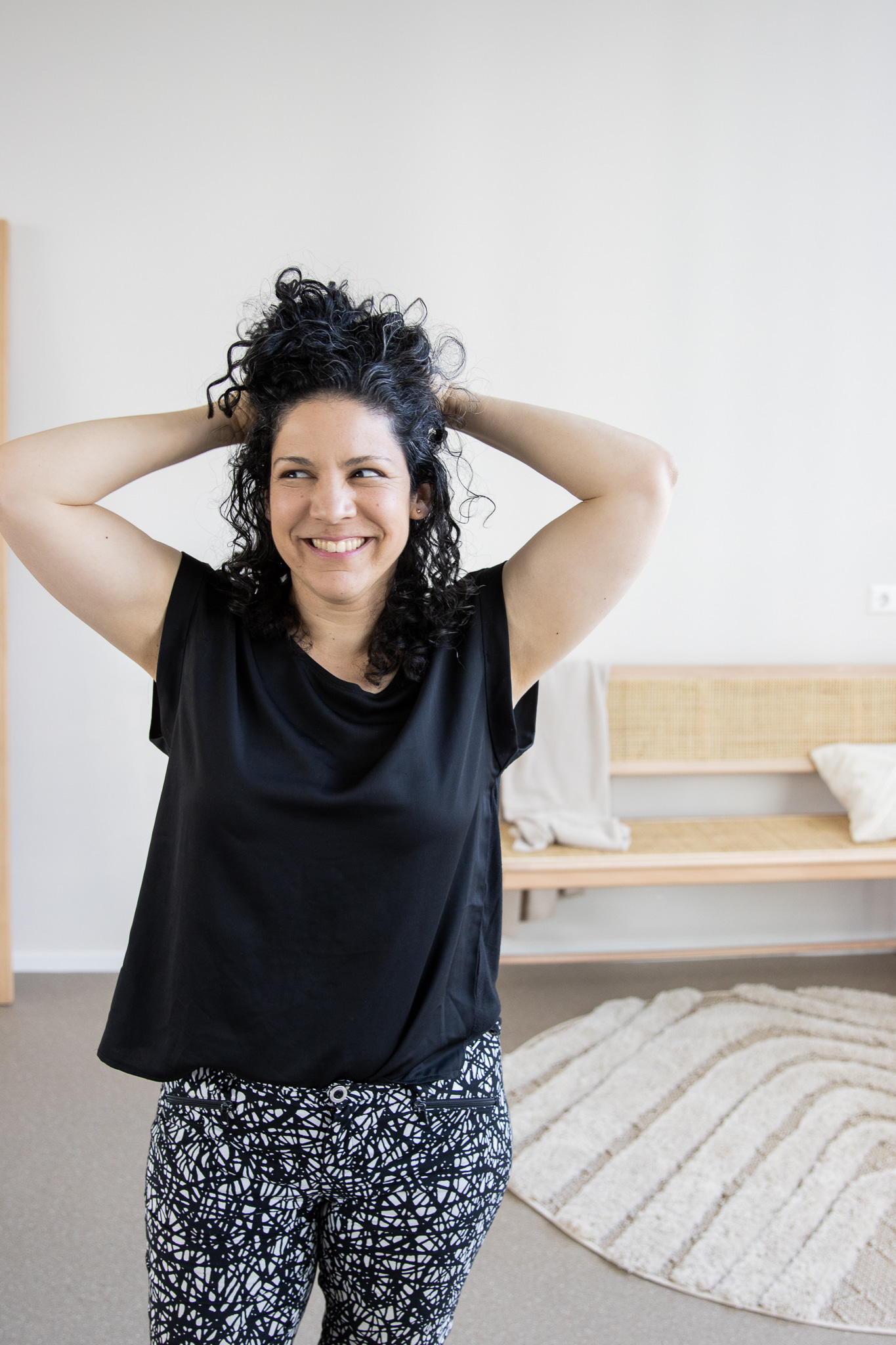 My high school's first sportsday took place in a forest. One of the activities we had to do was run across a horizontal tree. I positioned myself somewhere at the back of the line. Halfway through the line, I noticed a pattern emerging. The sports teacher only asked the girls if they needed help. When it was my turn and he asked me as well, I questioned why he was only asking the girls. Instead of answering, he said, "Are you that kind of girl?" He nudged his colleague and they laughed.
Over the years I have remained that kind of girl, who questions others, who speaks out, not only for herself but also on behalf of others. I have even made it my profession to do so. In my work, I invite you to broaden your perspective and/or that of your organization. My focus is on questioning assumptions, structures and enabling intersectionality at all levels in an organization. Through theatre, consulting and change processes, I work on inclusion. I do not shy away from sensitive themes or discomfort, in fact that is where my strength lies.
Theatre is my great love, even as a child I felt the power of the performing arts and fell in love with its language and expression. I also understood that on stage you have a different kind of freedom. As an adult, I realized that theatre is a powerful tool for making situations palpable and giving people a different perspective. For years, as a director, I worked with marginalized groups to make their stories and talents visible.
My second big love is social science, which I studied later in life. For the first time in my life, I could explain my experiences and the world around me through theory and academic models. What I learned also influenced my work in the theatre, I realised that the individual stories of the people I worked with revealed a larger societal problem.
In my work I combine social sciences and art & theatre, both lead us to question the world as we know it and see it from a different perspective.
"Crystal works both diligently and clearly. She asks and listens to all involved and makes them aware of their roles and responsibilities in a process of mutual understanding and conversation."
"Crystal has a sharp mind who can assess situations quickly and can switch gears – both as a theater maker and as a coach.
In the field of inclusion & diversity she is an absolute expert and a game changer.
We have enjoyed working with her at De Nieuwe Oost and Theater a/d Rijn and have learned a lot."
"Crystal helps you expand your perspective, without feeling like you're being lectured to. The conversations with Crystal feel like an equal collaboration on a more inclusive future."