Theatre makes situations palpable
and can offer a different perspective. 
The lecture performance can be booked as a one-time event or it can be the start of a change process. 
Only Well-Meaning People
In the lecture performance "Only Well-meaning People," Crystal Hassell explores how well-meaning people, unintentionally and sometimes unwittingly, miss the mark completely. In painful, absurd but realistic situations, we see how subtle and far-reaching everyday racism can be.
The setting is simple; theatre-maker Crystal Hassell is on stage with her story. She transforms through facial expressions, physicality and intonation, and plays various characters she has encountered in her life. Crystal talks about her history, about her roots and, most importantly, about the reactions this causes around her. The monologue is sharp, humorous and sometimes painful.
The lecture performance "Only Well-meaning People" provides a space to engage in conversation with each other. The audience is encouraged to reflect on their own behaviour. This enables them to think and look more broadly.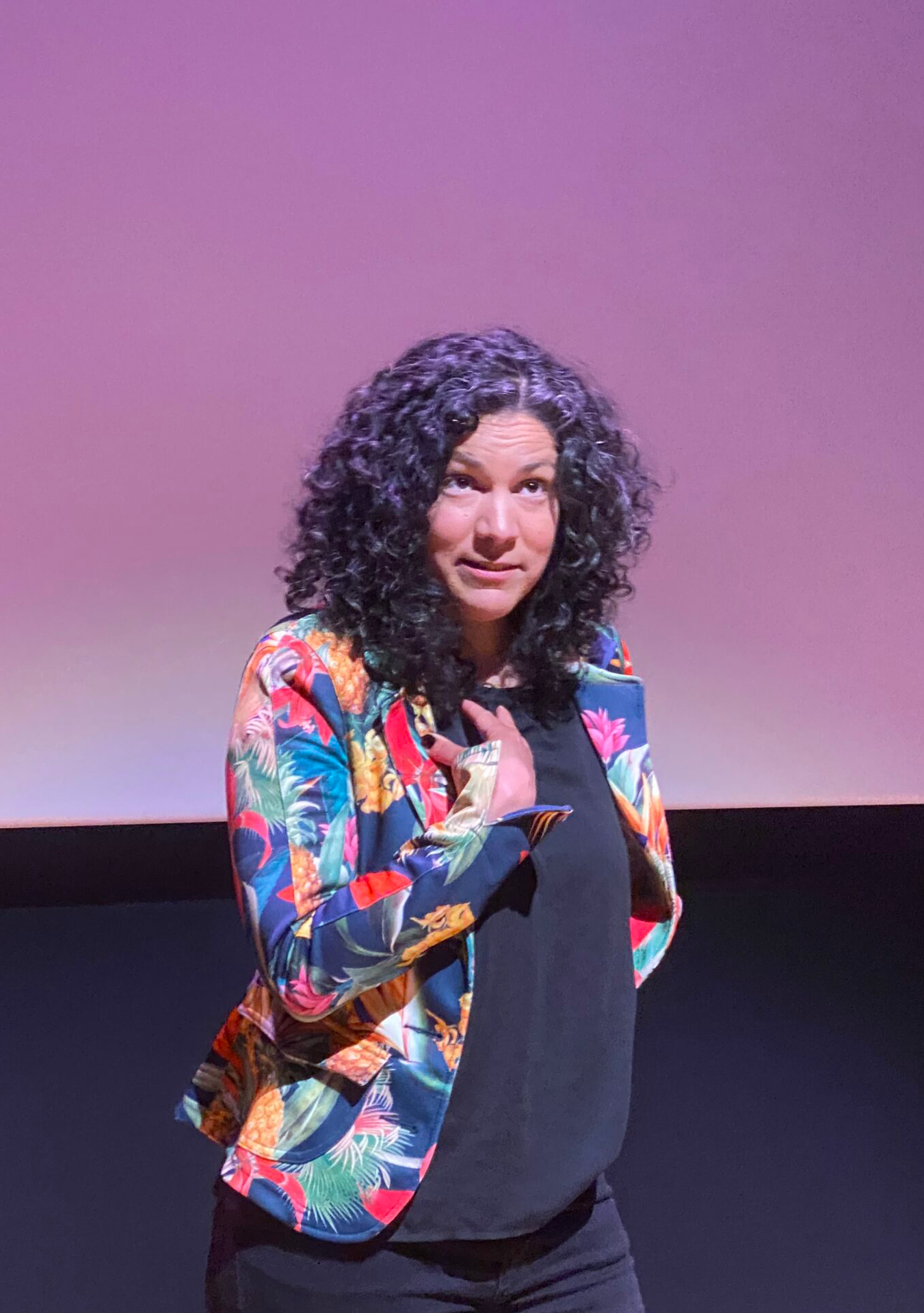 PRACTICAL INFORMATION:
In total the lecture performance lasts one hour, of which the first 30 minutes is solo and the last 30 minutes is interactive
(the interactive part can be extended to 60 minutes).  
The lecture performance can be given in a theatre, a boardroom or a lecture hall.
It can be performed in Dutch or English. It requires 3 x 2 meters of space.
The lecture performance can be booked as a one-time event or it can be the start of a change process.
What do other people say about 'Only Well-Meaning People':
"Crystal provided our ArtEZ Jazz & Pop team through the poignant monologue 'Only Well-meaning People' and the ensuing discussion with a first handle on how to do together in the future more substantiated work on diversity & inclusion." 
"Crystal gives a razor-sharp reflection on everyday racism and the clumsiness of well-meaning, privileged people. She puts her finger on the problem but at the same time manages not to alienate the audience. Her monologue breaks open the way for new forms of reflection." 
"Being touched and getting into motion. Crystal knows how to touch you with her story. When you watch and listen to her it is as if you are in her shoes, experiencing a glimpse of what she has experienced and is still experiencing. But it doesn't stop there. She has ideas about how things can be done differently and how you can participate. And that is what you really want."
"Crystal Hassell performed her solo "Only Well-Meaning People" at both our campuses within the Days of Antidiscrimination 2022 at Rhine-Waal University of Applied Sciences. The solo shows different autobiographical situations with processes of exclusion. With her acting talent, Crystal manages to immerse the audience in each and every situation. This makes the performance very touching and insightful. Not least through the valuable discussions following the performance, it became clear that a thought process was triggered in everyone in the audience. In an academic environment that tends to theorize, this is a particularly valuable and accessible approach to the complex issue of racism. On behalf of the university, I thank Crystal from the bottom of my heart for her performances."
"In her solo, Crystal knows like no other how to shed a clear light on your own blind spots and painful patterns in thinking and acting when it comes to relationships with people who -for whatever reason- are different from you. Taking her own experiences, emotions and thoughts as a starting point, she uses her powerful vulnerability to make the unimaginable conceivable. Her words are tangible and give you a glimpse of the pain, the barriers, the exclusion that is so woven into every vein that you can no longer see it yourself.
This requires people like Crystal, who forges together her own distressing experiences and scientific knowledge into a strong performance with a powerful, abrasive, yet inviting tone. A performance that transforms from a monologue into a dialogue, in which valuable conversations nourish openness, respect and connection from person to person." 
"Crystal tells in her performance about recognizable situations and at the same time makes you feel the other side of the story." 
"A disarming performance that I still reflect on months later." 
"The performance by Crystal is touching and funny, emotional, deep and light at the same time. Feeling deep with the performer, her roles and reflecting myself in different situations was a thought-provoking experience. She manages to show the dramatic situations in their subtitle form and still to laugh with her public. Brilliant!." 
"The wide range of situations of everyday racism was, for us as a white audience, hard to swallow in a good way. The metaphor of the photographer that Crystal provided in the discussion was so enlightening that we immediately made changes to the language of our program." 
"Laugh, chuckle, lump in your throat. Crystal disarmingly took the visitors on our learning adventure about pigeonholing along all kinds of situations of everyday racism. On that spectrum from grotesque to very subtle, there was a mirror for everyone to look in." 
"Sharp, critical, intimate and open. I had to use my head and my heart, with great pleasure!"
"During our Teacher's Day I had the opportunity to see you perform.
It made a big impression on me.
Since then I have started to look differently and approach the other with more attention, hesitantly as I called it then.
As if I am more capable of seeing that unknown part of the other."